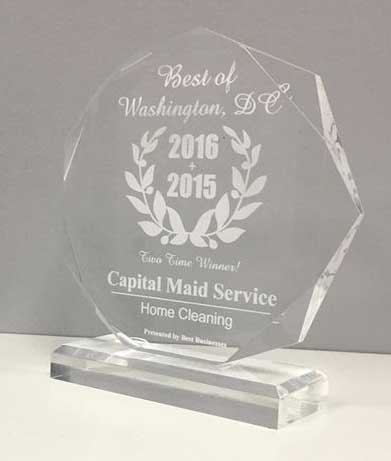 We are a family business founded in 2013, since then we have stood out from other services by paying special attention to detail, working flexibly according to our clients' schedules and being friendly with the environment.

We believe that reliable, experienced and dependable maid who has personal ownership of her work is the best option for our clients. Cleaning a house is not something that is defined by certain rules. There are many little things that can be done to perfection or omitted by a maid. That is why it is very important to have a motivated, experienced and trustworthy person who comes to clean your house.

We do everything to maintain our highly professional employees, because we know that maintaining our best employees is the key to maintaining your business. Our staff is the main and most important difference from other maid services.

We are honored to have been recognized for two consecutive years (2015-2016) as the best cleaning company in Washington DC.



Follow us on social media